Submission instructions (quick guide)
Compile the 5 prediction files of each subtask in a separate ZIP file.
Select enter as author
Read the instructions.
Tips:
– Use your registration team name and the subtask name in the title.
– Do not include in the same ZIP files from different subtasks.
– Verify the files have correct format.
– Include in the ZIP file a text document explaining who you are, your registration mail and registration name.
Fill the form.
Upload one ZIP and click submit.
Click here for a PDF with more detailed instructions.
Submission file format
Prediction files SHOULD NOT have headings (in the pictures below are added to ease interpretability). The first line of the prediction file should be a prediction.
For CodiEsp-D and CodiEsp-P, the submission file is tab-separated with two columns: clinical case and code. Codes must be ordered by rank/confidence, with more relevant codes first. For example: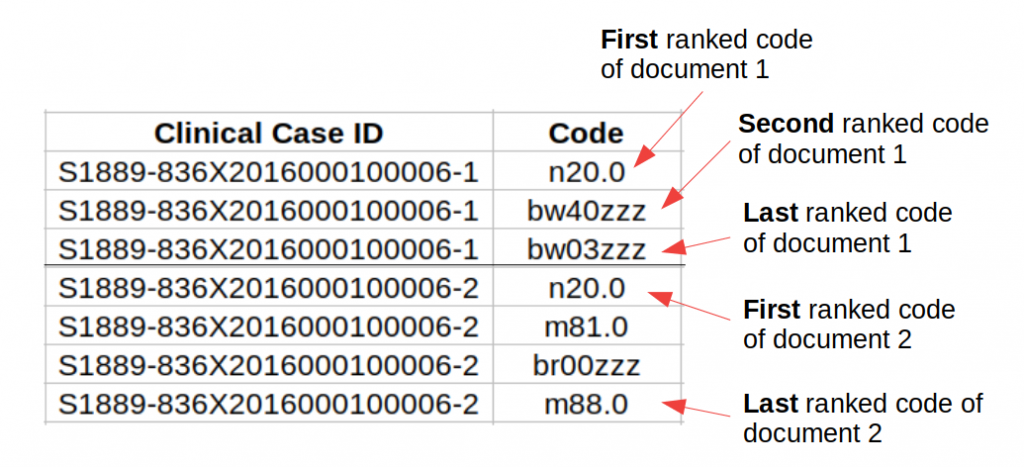 For CodiEsp-X, the submission file is also tab-separated. In this case, with four columns: clinical case, reference position, code label, code. Codes do not need to be ordered by rank here. For example: